Astral Projection: The Psychonaut's Manual – Thomas Karlsson
julio 25, 2022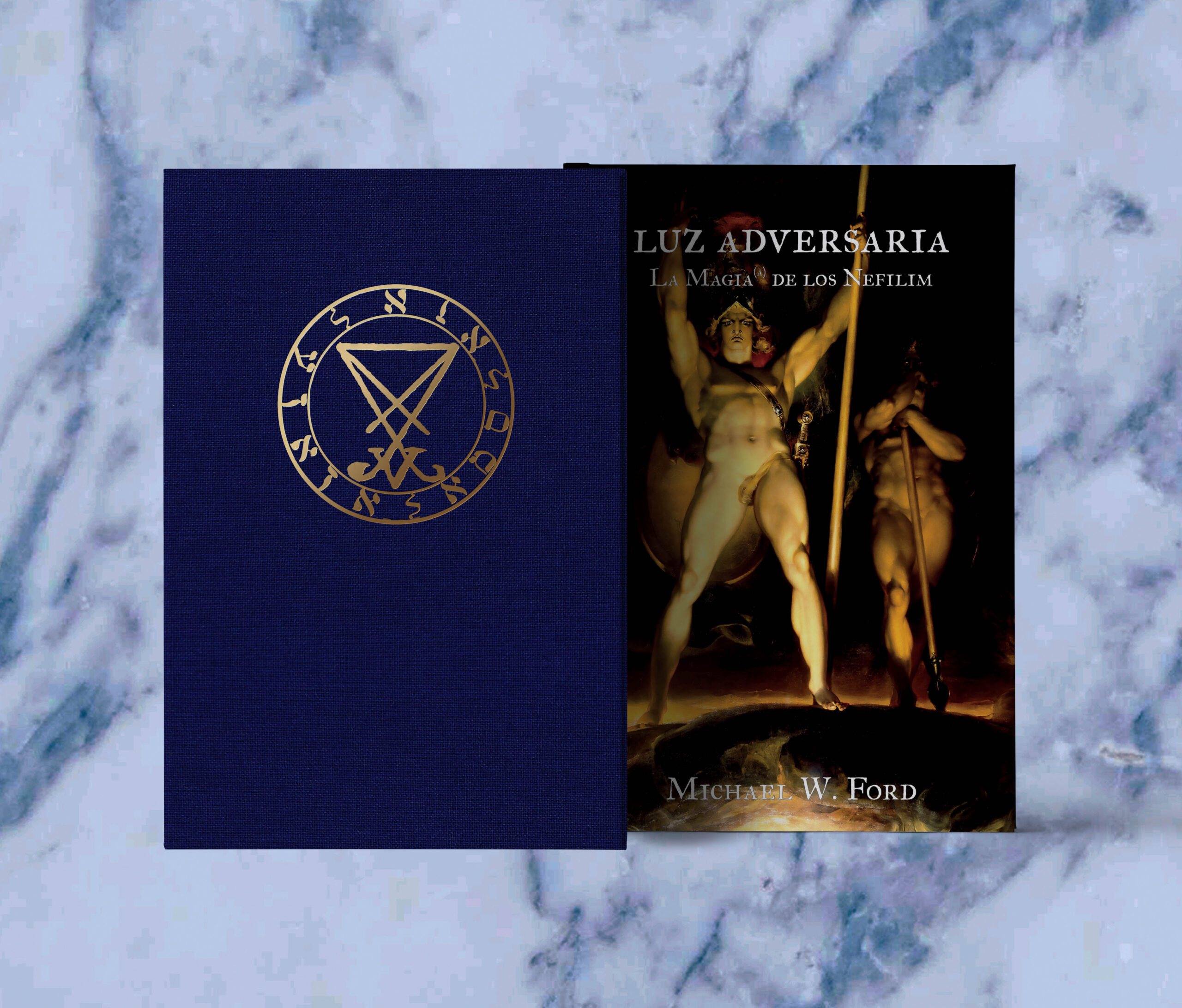 Luz Adversaria: La Magia de los Nefilim – Michael W. Ford
mayo 9, 2023
Book of the Witch Moon: Chaos, Vampiric & Luciferian Sorcery – Michael W. Ford
Desde 110.00 $
Releasing date: FEBRUARY 2023. We are accepting pre-orders.
The present grimoire reveals the forbidden works of Luciferian Magick. Describing the dark feminine current of Hecate, the book delineates the practice of Left-Hand Path magick in the dark light of traditional European witchcraft, chaos, and vampyrism in a cross-cultural approach from ancient times to the present day. The Book of the Witch Moon explores dream rituals and lycanthropy, chaos sorcery, and Luciferian ritual practice. The content is developed through the foundations of the Triple Goddess and vampyrism.
Some topics presented in the book are: The Nine Angles and the works with the Magic of the Trapezoid, inspired by Anton LaVey and re-elaborated around the cult of the Daeva-Yasna, the Persian daemonic sorcery of the Yatuk Dinoih. The initiation into the Left-Hand Path through Hecate and Baphomet, the Black Man of the Sabbat. Dream magic, ritual and astral vampirism as an initiation tool, and the Infernal and Luciferian Sabbats. Qabalistic works centered on the Qlippoth and the Tree of Da'ath or hidden wisdom. The Chaotic Cult of Choronzon works as a vampyre and its servitors. A study of the Order of the Nine Angles from a Luciferian perspective, including the presentation of Lilith-Babalon as Baphomet, the Maiden of Blood. Writings of the Black Order of the Dragon, the early days of the Order of the Dragon, and several small grimoires made by the author in his early years as a writer. With an introduction by Peter J. Carroll.
Our edition contains a lot of additional material to all the previous editions (90's and 2006) and internal writings of the author's orders, corrections and art made exclusively for the new releasing of a classic commemorating more than 20 years!, thanks to hand of the artists like Valentina Reyes, Julián Cruz and Erick Spirit.
This BOOK CAN BE shipped along with other releasings, and in some cases (on the Deluxe editions orders), without added shipping costs!
Edition strictly limited to 52 deluxe copies and 250 cloth hardcover. WE DO NOT handle paperback or standard hardcover editions.
Deluxe Edition (52 units): Grained midnight blue goat leather, gold foil on covers, premium quality paper, dustjacket, cloth slipcase and velvet on the inside. 210USD.
Hardcover edition (250 units): Cloth covers, gold foil, quality paper and dustjacket. 58USD.
Payments can be made by PayPal, with the guarantee that the service offers.
Feel free to write to us with any questions. WE DO WHOLESALE DISCOUNTS AT -30%, 40% AND 50%!
| | |
| --- | --- |
| Weight | N/A |
| Size | 14.4 x 2.5 x 22.7 cm |
| Page Count | 600 (aprox.) |
| Language | English |
| Paper | Nautilus 120.g |
| Hardcover Edition | Cloth covers, gold foil, quality paper and dustjacket. |
| Deluxe Edition | Grained midnight blue goat leather, gold foil on covers, premium quality paper, dustjacket, cloth slipcase and velvet on the inside. |
Related products
Rated 0 out of 5

Desde 38.00

$

Rated 0 out of 5

Desde 16.00

$

Rated 0 out of 5

Desde 32.00

$